Mussina Mania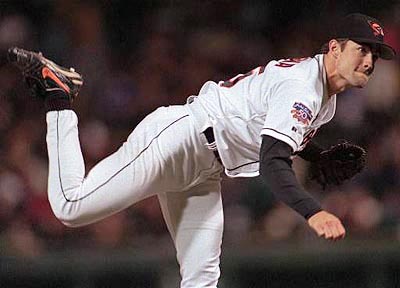 "I don't think you can pitch much better than that." - Tigers Manager Buddy Bell, 4/11/98.

"He is one of the best pitchers in the game, not too many people know it," - Orioles manager Ray Miller, 9/30/99.

---
Welcome to the homepage of one of the best pitchers in the game.

---
Notes, Updates, and Comments
Ahoy boys and girls. It's been a long off season but thankfully the page is up and running again. I have graduated from college and have moved back up to the Maryland area. I'm looking forward to season torn between expectations of Mike Hargrove while sweating over Mussina's contract negotiations. Gotta love Orioles' Baseball!!

For everyone's sanity, I've condensed this part...

Just the Facts...
411 on Mike
Stats
Pictures I hear it's the best collection on the net...
Stanford University Visit Mussina's alma mater
Cardinal Baseball History Read the glowing past of such players Mussina, Jack McDowell and Jeffery Hammonds

---
And he's just so darn foxy!!
---
Try my New Poll
---
---
Did you know?
In his first season, Mike had the lowest ERA of all AL rookies with at least ten starts.

His fifth-inning RBI double inthe Braves game on June 13, 1999 was the first extra-base hit by an Orioles pitcher since Roric Harrison homered on Oct. 3, 1972 .

Mike attended Penn State before he went to Stanford. He holds the school record for longest field goal ever kicked at Penn State. It was only an exhibition game before the season started, but it was 60 yards. Exhibition game or not, it's still the longest field goal ever made by a Penn State player. (Thanks Jim!)

He is the only Oriole starter to win two games in one playoff series.

He set the Orioles single game K record with 15 strikeouts on Oct 11, 1997.

Previous "Did You Know"s

---
Mussina Pages

A lot of these are better than mine (and it does hurt to admit that) but just remember that Mussina Mania was up and running first!

Mike Mussina Fan Club
Unofficial Mike Mussina Fan Site
Dave's Mussina Page The other Mussina/ N.C. State fan.
CNN/SI
Bigleaguers
David & Odette James
Mikey
#1 Mussinafan Home Page
Mike Mussina
Daniela's Mussina Page
Untitled An overall grade of C, my ass!! I'd like to see this guy face Frank Thomas!
Moose HatsWill Clark wears them!

---